The Lost Art of Handwritten letters: A Timeless Message to My Future Self
Reflecting on My Life's Journey
Hello art lovers!
Today, I'm excited to share with you my passion for calligraphy and the lost art of handwritten letters. As a calligrapher, I've long appreciated the beauty and uniqueness of each handwritten stroke and curve. In this video, I showcase my love for all things handmade and raw by writing a personal letter to myself. In today's digital age, it's easy to forget the beauty and power of a handwritten letter, but I believe it's a tradition that's worth preserving. So, whether you're a fellow calligraphy enthusiast or simply appreciate the beauty of a handwritten note, I invite you to watch this video and join me in celebrating the magic of the written word.
As I sat down to write this letter to myself, I couldn't help but reflect on my life and journey. It's so important to take some time and ponder on the lessons we've learned and the beauty of how life unfolds itself. For me, the past year has been an incredible journey of solo traveling, filled with both good and bad memories. As I put pen to paper, I felt a sense of gratitude for all the experiences that have shaped me into who I am today. This letter is my way of acknowledging and celebrating that journey.
Here's what I wrote in the letter:
My dearest self,

As I put pen to paper, my heart is filled with an indescribable joy and pride. The past few years have been a journey, filled with both triumphs and setbacks, but through it all, I have grown into the person I am today.

I have experienced the full range of human emotion, from the depths of pain to the heights of joy, and through it all, I have allowed life to take its course. I have dared to try new things, to take risks, and to live life to its fullest.

Yes, there were mistakes along the way, but I forgive myself for those missteps, to accept them as a part of my journey, and to embrace them as opportunities for growth and learning.

As I look to the future, I am excited to continue on this journey of self-discovery, to take risks, to embrace new experiences, and to live life with passion and purpose.

With Love

Kruti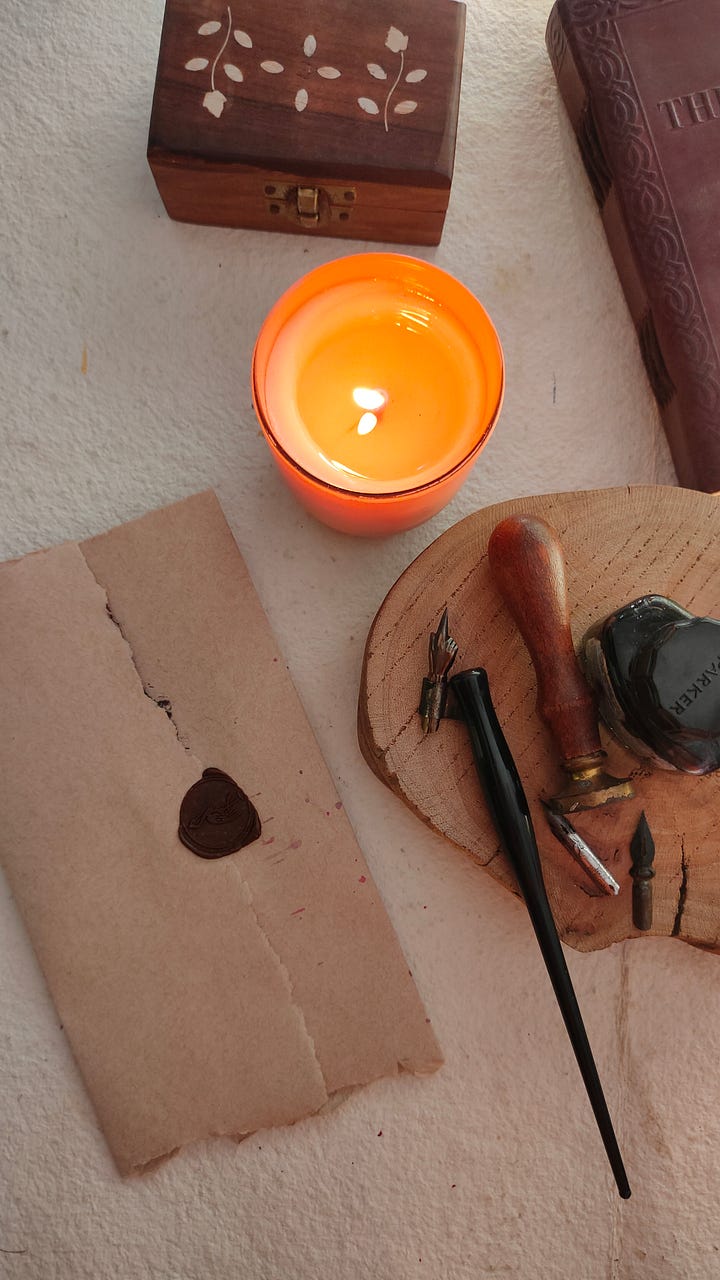 I hope that this video and letter have inspired you to take some time for yourself and reflect on your own journey. Whether it's through calligraphy, handwritten letters, or simply taking a moment to breathe and appreciate the present moment, there are many ways to slow down and connect with ourselves.
Happy Creating